Belt Loop Key Chain - Vinegar Black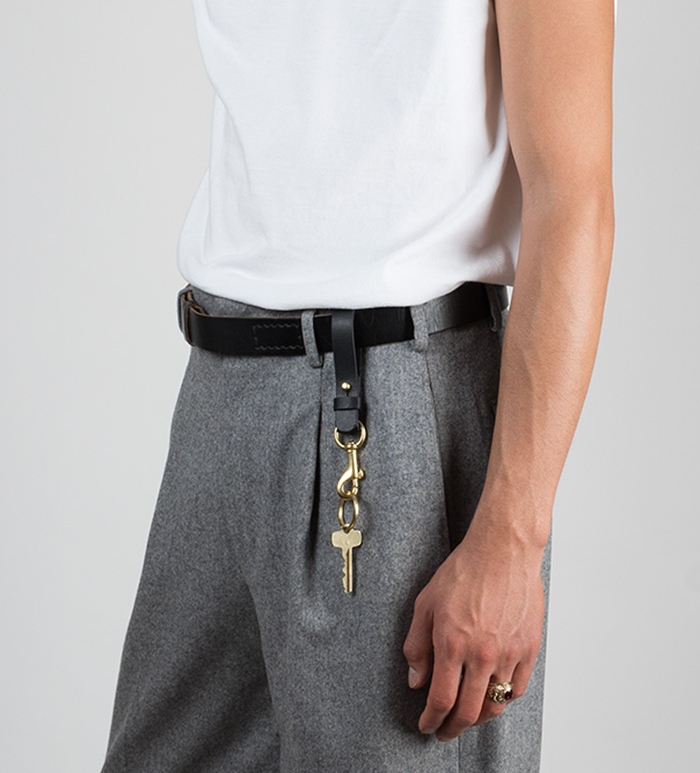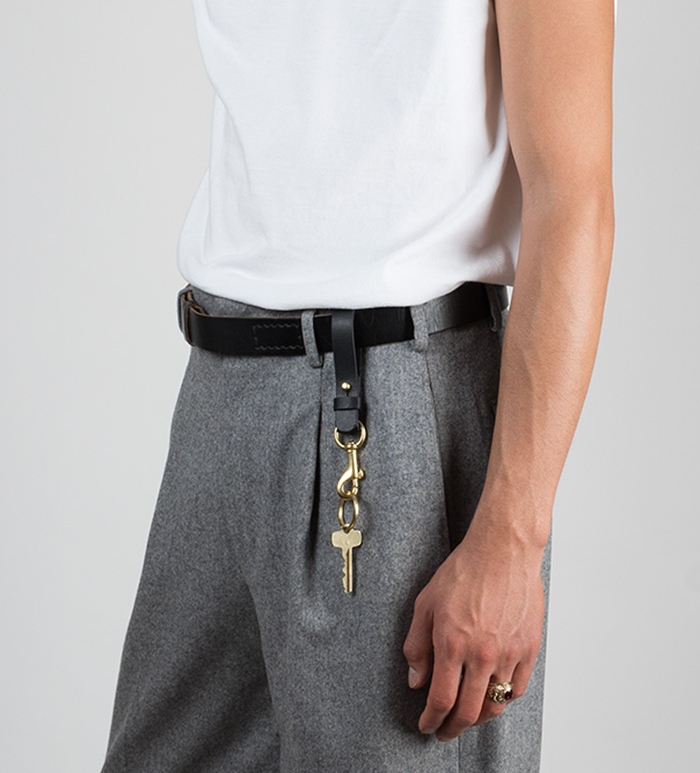 Belt Loop Key Chain - Vinegar Black
The Belt Loop Key Chain from is the perfect accessory for your keys. Can be used for securing your keys or wallet to your belt or belt loop. Made from vegetable tanned leather and hand dyed using the Vinegar Black method for a 'true black', fade resistance finish. All brass hardware.
THE MADE-TO-ORDER PROCESS
Processing Time
Once your order is placed the typical lead time for a made-to-order item is 1-2 weeks.
Delivery Times
Once your item(s) is complete and thoroughly inspected, a confirmation email with the shipping details and tracking number will be sent to the email provided. For larger goods I ship USPS Standard Mail, 6 - 10 business days and smalls goods USPS Priority Mail, 2 -3 business days.
In cases of rush orders, I will work with you as best as I can to meet your ship date requirements.
Return/Exchange Policy
Made-to-order and custom orders are non-refundable. Please ask questions if you have doubts regarding an items size or materials used. If you placed an order and would like to cancel please contact me within 24 hours of receipt of payment.
If you would like to exchange your made-to-order item for a different fabric color or other item please notify me within 14 days.
All custom order sales are final
Additional Questions
If have you more questions regarding the Made-To-Order
Process please free to contact me or read more here.
DETAILS
7"L x 3/4"W
Vinegar Black Hand Dyed Vegetable Tanned Leather
Solid Brass Swivel Snap & Stud
Brass Plated Split Ring (Solid Iron for Strength)
ABOUT VINEGAR BLACK DYE
Vinegar Black or Vinegaroon is an age-old method for turning naturally tanned leather black. It is a solution of iron and vinegar that reacts with the tannins that are present in the leather. The difference between Vinegar Black and dye: rather than coloring the surface of the leather, like dye, Vinegar Black penetrates the leather and changes the chemical composition. The colour is permanent and if your leather goods happen to get scratched, the underlying leather will also be black. This process also gives a 'true black' colour and will not rub off or fade.